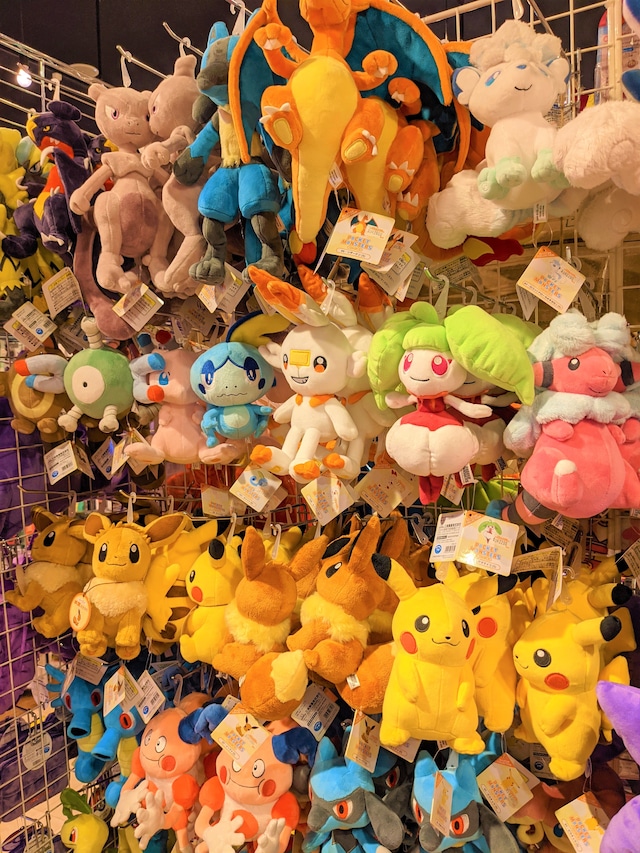 Pokémon Merchandise ポケモン
Payments will be paid in Japanese yen. The price in the foreign currency is a rough estimate.
この商品は海外配送できる商品です。
These are products of the world popular Pokemon franchise.
There are quite a lot of Pokemon products.
These photos are just an example of the types of available products.
Plush toys, cups, figures, pouches, card holders, socks, underwear, stationery, etc.
There are many products, so please inquire about the character, product content, and desired price range.

Pokemon Plush Toy Large
1~9 ⇒ ¥5100
10~ ⇒ ¥5000
Pokemon Plush Middle
1~9 ⇒ ¥2400
10~ ⇒ ¥2300
Pokemon pouch
¥1450~
Pokemon trunks
¥1950~
Pokemon Socks
10~¥630
20~¥620
etc...
Reviews

(0)

Shipping method / fee

Payment method
¥630 ($4.35) tax included
Recently checked products